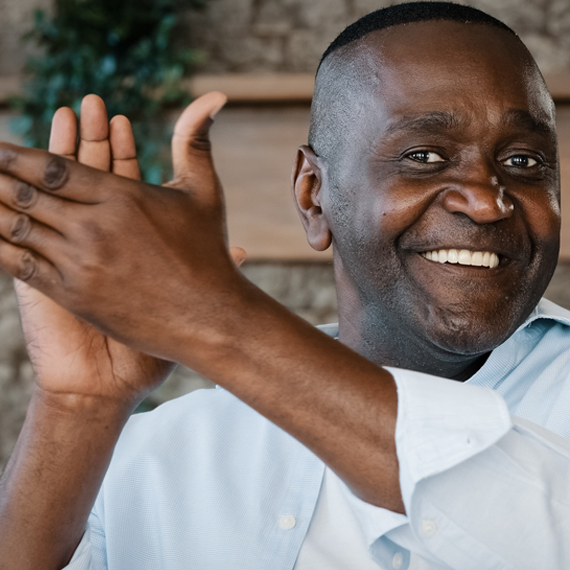 Award Nominations
The Golden Years Gala recognizes older adults for outstanding volunteer service in Clay County. What a wonderful way to say "Thank You!" by nominating someone you know for their extraordinary efforts.
The 2024 categories are: Volunteer Senior Man of the Year, Volunteer Senior Woman of the Year, and Ernie Cohen Lifetime Achievement Award.
Older adults are important to the community. They are a generation of high values, strong work ethic, commitment, integrity, generosity and loyalty. Our nominates older adults show that true fulfillment is sharing their time and talents through serving.
Nominees must be at least 60 years of age and officially volunteer in Clay County, Florida. Click here to view the nomination form.
Celebrating & Recognizing
Clay County Older Adults
Seniors are important to our community! We are fortunate to have a large number of incredible active older adults in Clay County that contribute their time and talents to help make our community a better place. It's our honor to help celebrate them!
We ask Clay County older adults and those involved in the 55+ community to nominate deserving individuals for our Golden Years Gala Service Awards in the following areas:
• Volunteer Woman of the Year
• Volunteer Man of the Year
• Ernie Cohen Lifetime Achievement
We are thankful to the business and personal sponsorships that underwrite this yearly event, which also helps SCOOP provide services to improve the quality of life of older adults through our award-winning educational programming and events.
Through our Adventures in Learning program and Social Activities, our nonprofit serves hundreds of older adults annually. Your partnership greatly assists this organization, as the demand and costs for older adult services continue to increase.
SCOOP also would like to thank the dozens of hard-working volunteers that help make this annual event a success. We couldn't do it without you!
See pictures of the event and a list of our sponsors below!
Thank You
2023 Golden Years Gala Sponsors!
Platinum Sponsor
Healthcare Performance
Gold Sponsors
Aging True
Allegro Fleming Island
Clay Eye Physicians and Surgeons
HCA Florida Orange Park Hospital
Morgan Stanley
The Shad Financial Group
Walmart Health
Silver Sponsors
George and Chris Bass
Community Hospice and Palliative Care
Peggy and Joe Grantham
Peggy Hoppin
Haven Hospice
Sandra Mills
Silverlink Consulting
Chuck and Julie Smithers
George and Suzanne Towers
Mike and Kathy Vallencourt
Bronze Sponsors
Brookdale of Orange Park
Bullwinkle's Trailer Repair
By Your Side Senior Care
Andrea Crowder
David and Connie Eden
Rose Hawkins
Home Instead
Ronald and Scotty Hood
Fran Isert
Ken and Ruth Johansen
Mike Jorgensen, Senior Counsel, Attorney at Law
Carol Klein
McAlpin Dental Group, P.A.
Dave and Chris Neal
Oasis Senior Health
Chester and Mary Ann Witczak
Pictures
from the 2023 Golden Years Gala
Click on any picture to browse pictures at full size.