Meet the people who keep the Shepherd's Center running.
If you have a question, comment, suggestion, or would like to get more involved, we'd love to hear from you. As the board is all volunteer, please allow at least two business days for your inquiry to be acknowledged. We look forward to hearing from you soon!
---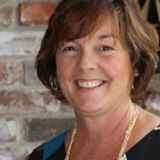 Executive Director
Christy Fitzgerald
Christy is a 30+ year resident of Clay County and has been involved with a number of local non-profits and government agencies. Christy hopes to leverage her long time relationships in the area to continue to grow The Shepherd's Center of Orange Park, allowing SCOOP to reach more seniors in the community and improve their quality of life. She is committed to the senior community and wants to make 55+ the best time of your life!
Phone: 904-269-5315 Email: info@tscoop.org
---
2019 Officers
Karen Konopacki, Chairperson
Carol Weisenburger, Vice Chairperson
Esther Lee, Secretary
Chuck Smithers, Treasuer
2019 Trustees
Chris Bass
Connie Eden                                                                                                              Scotty Hood
Katie Kearson                                                                                                                    Gary Monson
Ruby Sisk                                                                                                                            Suzanne Tower
Advisory Trustees
Andrea Hepburn, Orange Park Medical Center
Christy Fitzgerald, Executive Director
Robyn Voigt, Orange Park United Methodist Church