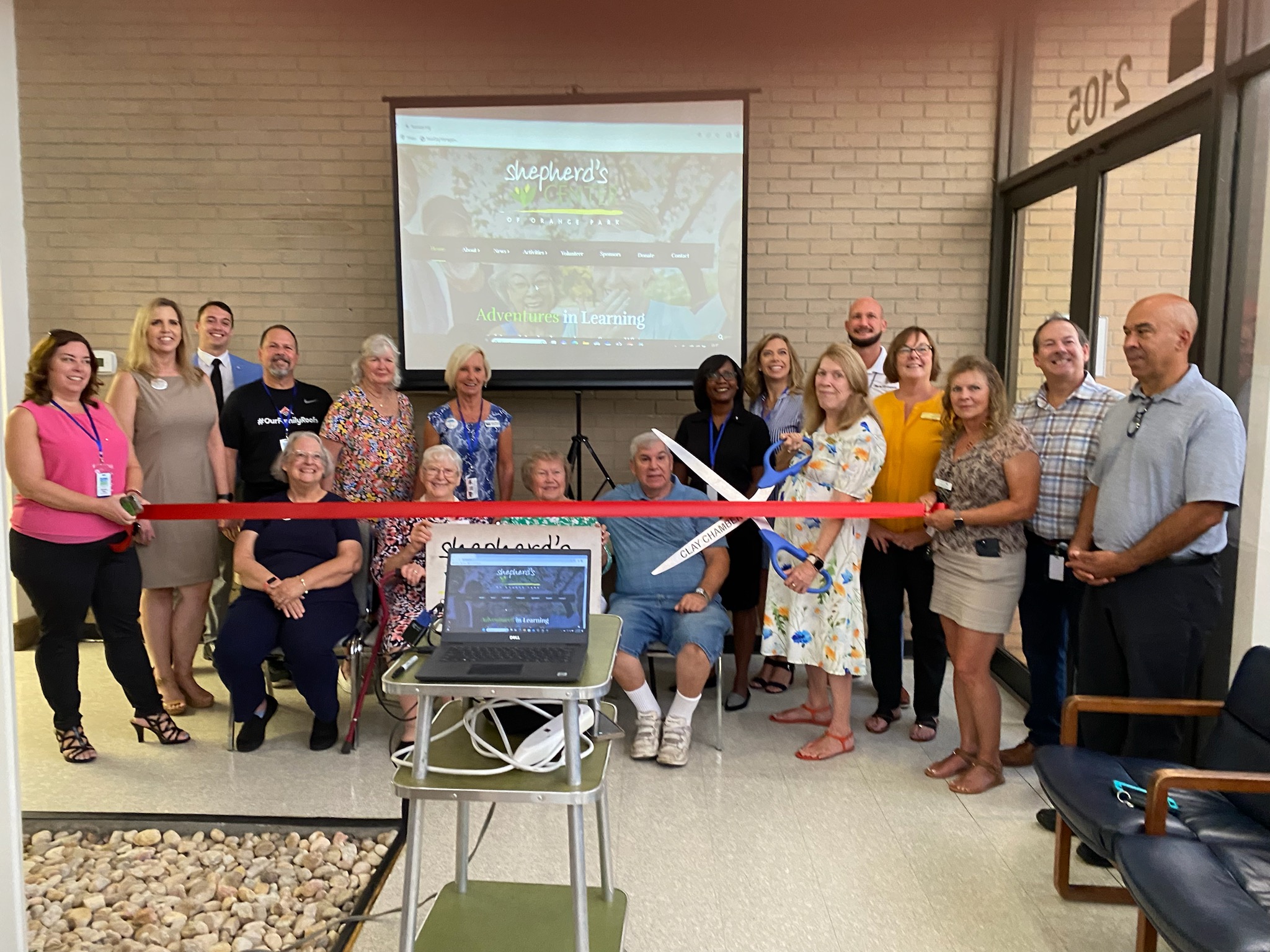 The Shepherd's Center of Orange Park launched their newly redesigned website with a ribbon cutting ceremony on Friday, August 11.
The site was redesigned by Trish Diggins. Trish has a wealth of communications experience in the corporate, television, web, film, and non-profit worlds, and has earned multiple prestigious awards for creating writing, design and branding projects for national and international corporations.
Trish has been a volunteer for SCOOP for the past ten years, when her mother, Ginger Williams, began taking classes and attending lunch events as a way to enrich her retirement years.
Currently, Trish is principal at Trish Diggins Design and Creative Services Director for Marcinson Press. In addition to being an adoptive person and adoptive mother, Trish has published several adoption-related books, including the new release, "Found: Adopted Friends Search for their Birth Families" with Sherri Craig-Evans. The book is available through Amazon.